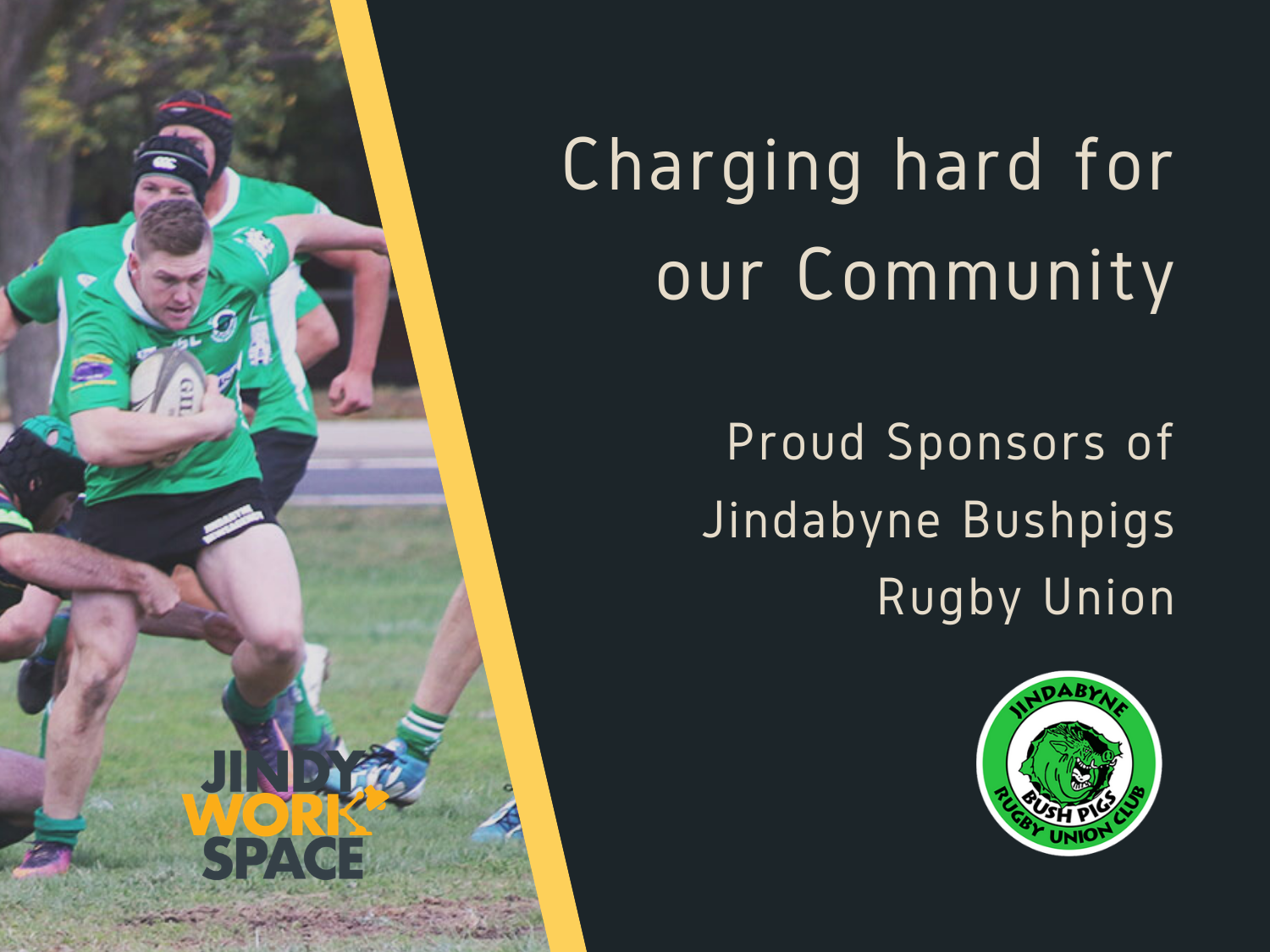 Supporting our business community is what we are here for, and we are proud to announce our partnership with the Jindabyne Rugby Union Club. The Bushpigs support our community through sport all year round so this partnership is great for the work life balance.
Established in 1983 with a single rugby team, the Bushpigs now provide athletic programs year round for men, women and children of all ages. In winter, the club fields teams for boys and girls starting at Under 10s, right through to adult mens and womens teams, competing throughout the Monaro and south coast regions. In summer, the club brings the community together through a social touch football competition enjoyed by 300+ participants ranging from 6-60+ years of age.
Check out their
Facebook
page for a special offer for Bushpigs fans and members at the JindyWorkspace.
We hope that restrictions get lifted and matches can be played, and wish them all the best of luck in the 2020 season!
More details about the Bushpigs, matches training and joining information is available at
bushpigs.com.au