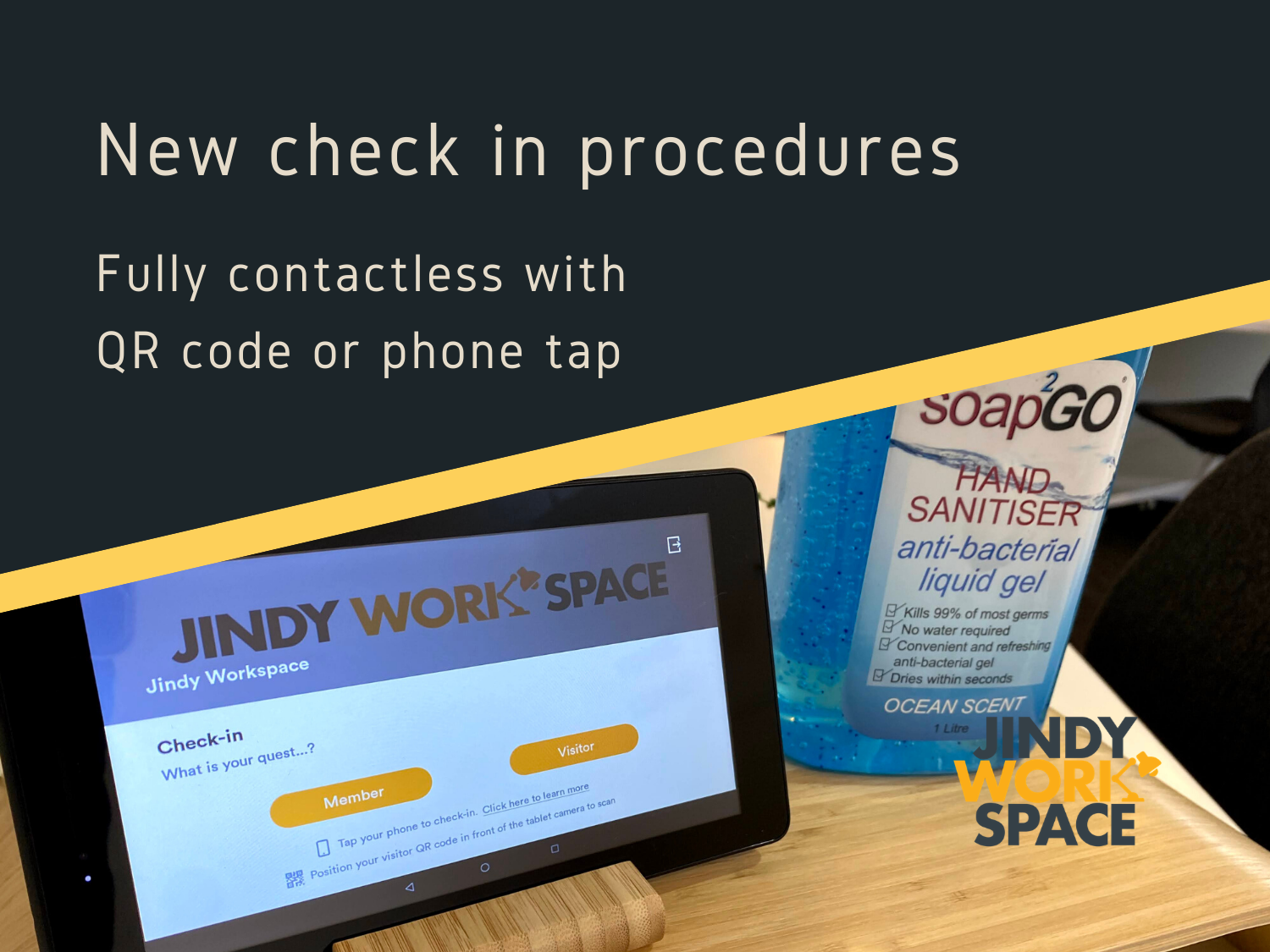 In order to re-open under new guidance from the government, we now have a system to check in all members and visitors to the JindyWorkspace. This will help us if something goes wrong to know who is in the space and notifiy anyone also present should we need to do so.
Here's how it works:
When you register you will set a password for your account - it's a 5 digit number - you will use this when you arrive at the front door.
Come in to the device, sanitise your hands and then choose your quest.
Members:
For a completely contactless experience you can download the Passport app (
Android
iOS
) and sign in to your device. Once done, you can simply tap your phone on to the check in device and it will register your presence.
You can also use this same method to book a meeting room on the device at each meeting room entry.
If you don't have the app, click on 'Member' then enter your 5 digit password code to check in.
Visitors:
When you arrive click the 'Visitor' button, and if you were invited by a memeber, you will have an email with a check in code that is good for the period of your visit. This email also contains a QR Code that you can bring up on your device and show to the check in device so you do not need to touch it at all.
If you don't have the email, simply enter your details to register your visit. The member you are visiting will be notified that you have arrived.
Please help us to look after you while you are here, and check in!